Description
Totally New Deodorant!
Ingredients: organic arrowroot powder, organic sunflower oil, organic beeswax, organic vanilla extract, baking soda, organic peppermint essential oil, organic lavender essential oil.
Certification: USDA Certified Organic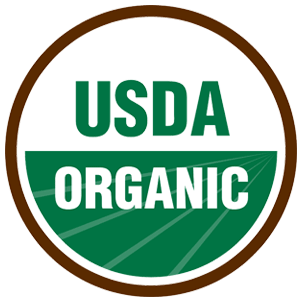 Benefits:
Convenient stick application
No crumbles, stays on skin
Gluten-free
GMO-free
Gentle on skin, tough on odor
No stearates, hydrogenated oils or other mystery ingredients
Comes with our deodorant guarantee!
Description:
We've done it! It's a totally new deodorant that goes on clean and smooth. It's like a cream in a stick! Formula applies silky-smooth and soft, not oily or wet. We loaded up the formula with tons of wetness-absorbing arrowroot powder, added organic sunflower oil for a gentle glide, and kept it solid with a touch of organic beeswax. A pinch of baking soda helps fight odors without irritating skin and organic essential oils give a pleasant scent and keep body odors at bay. It really is Pit Perfection!
An even blend of lavender, peppermint and creamy vanilla will keep you fresh and cool all day.
View All
Close
28 Reviews
Pit Perfect Lavender Mint Vanilla

Love the smell and smooth easy no mess application! Great product!

Wonderful product and scent

I don't buy any other deodorant! I have bought my family members this, and they love it too. It lasts all day for me! Love it!

It really works but also stain really bad my clothes oil or grease base deodorant they all have this problem.

Great smell, great coverage

The smell is super great. I have had to try different smells to see what works with my chemistry and body odor smell. This works great, it is my go-to.

Actually, it's thee best organic deodorant I have purchased so far! This is a great scent for me and so refreshing! It last a good while and also has cooling because of the peppermint!!! Such a great buy!

Pit Perfect Lavender Mint Vanilla

Love the smell and the results! Goes on smooth and lasts all day.

This is the best natural deodorant I've found. Works so good. Not messy and I love the scent!

Though I love the concept, the original is too crumbly. The cream goes on smooth but on a fitting shirt the oils get all in my clothes and leave an oil stain. This one is perfect. Goes on smooth, no crumbles, no oil stains, I don't need to wet it before I put it on...just glides right on. I normally am not a mint person, but combined with the lavender it's more refreshing, less chewing gum.

The best smelling natural deodorant I have found on the market. The combination is fantastic and truly keeps the smell throughout the day.

Pit Perfect is awesome! I'm so happy I found something aluminum-free that actually works.

I really like this deodorant. It's long lasting and smells great! The only negative to that I see, it that it's a little messy at times and doesn't absorb well, leaving a thick residue under the armpit.

I love the creaminess of this one. One thing I didn't like about the other was it always crumbled and fell apart. I only wish there was a no mint version.
View All
Close