Description
Totally New Deodorant!
Ingredients: organic arrowroot powder, organic sunflower oil, organic beeswax, organic vanilla extract, baking soda, organic peppermint essential oil, organic lavender essential oil.
Certification: USDA Certified Organic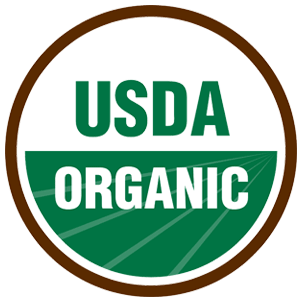 Benefits:
Convenient stick application
No crumbles, stays on skin
Gluten-free
GMO-free
Gentle on skin, tough on odor
No stearates, hydrogenated oils or other mystery ingredients
Comes with our deodorant guarantee!
Description:
We've done it! It's a totally new deodorant that goes on clean and smooth. It's like a cream in a stick! Formula applies silky-smooth and soft, not oily or wet. We loaded up the formula with tons of wetness-absorbing arrowroot powder, added organic sunflower oil for a gentle glide, and kept it solid with a touch of organic beeswax. A pinch of baking soda helps fight odors without irritating skin and organic essential oils give a pleasant scent and keep body odors at bay. It really is Pit Perfection!
An even blend of lavender, peppermint and creamy vanilla will keep you fresh and cool all day.
View All
Close
35 Reviews
Pit Perfect deodorant Lavender mint vanilla

I am so very happy to have found this company years ago. I have been a steady customer for their deodorant line. Thank you Stephanie for all the hard work that you do and making our lives healthier in the process!

I like how this has a cooling feeling from the mint as I put it on

I've tried a few natural, non-aluminum deorderants and this one definitely works the best.

So as a Pit Putty devotee, I was skeptical trying a stick form of the deodorant at first. But, after using this for a couple weeks, I have a new favorite deodorant to add to my pit care line up. Just like the cream, this glides on effortlessly, smooth, & doesn't stain my clothes. The mint gives my pits a nice cooling sensation for a little while, not cold,not tingly or uncomfortable, just a burst of fresh coolness. Wonderful scent, great formula & overall great deodorant. 10/10 in my book!

Two of my favorites come together! Yaaay! When I feel like using a stick deodorant instead of creams. Not messy at all. Keeps my clothes stain free & my underarms smelling good.

Best deodorant I've ever tried. And trust me, I have tried them all. You need to look no further. I'm here to stay.

Lavender Mint Vanilla Deodorant

This pit putty really smells great! We all love it!

Pit Perfect Lavender Mint Vanilla

Love the smell and smooth easy no mess application! Great product!

Wonderful product and scent

I don't buy any other deodorant! I have bought my family members this, and they love it too. It lasts all day for me! Love it!

It really works but also stain really bad my clothes oil or grease base deodorant they all have this problem.

Great smell, great coverage

The smell is super great. I have had to try different smells to see what works with my chemistry and body odor smell. This works great, it is my go-to.

Actually, it's thee best organic deodorant I have purchased so far! This is a great scent for me and so refreshing! It last a good while and also has cooling because of the peppermint!!! Such a great buy!
View All
Close