Pit Putty Creams
Organic Deodorant Cream
Pit Putty Creams go on silky-smooth with no residue, are super gentle on skin, and work great! Just scoop out a pea sized amount and apply! They're certified organic too, so you can rest assured that you're not putting any toxic synthetic chemicals or hidden ingredients on your skin. We've been in business since 2007 and pride ourselves on excellent customer service; please contact us if you have any questions or need help choosing an option! We make all of our organic deodorant creams in our certified organic production facility in small batches to ensure freshness, purity, and quality.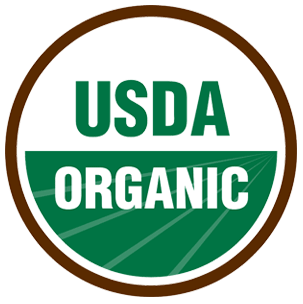 Ingredients: organic arrowroot powder, organic shea butter, organic coconut oil, organic sunflower oil, (aluminum-free) baking soda, organic essential oils and/or organic scent extracts.
Vegan
USDA Certified Organic
Palm oil free
Gentle on skin
Smooth (non-gritty) application
Tank top friendly
More than a decade of formulating expertise
Tired of other natural deodorants going on gritty or rough and tearing your skin apart? Pit Putty Cream is the answer! We've been formulating and making organic deodorants since 2007 and we've seen many "natural" deodorant companies come and go (and sell out!) We've held strong without compromising our ingredients standards despite fierce competition. Our customers keep coming back year after year because our deodorants have ingredients they can trust, keep your skin's health in mind, and actually work!
Options for Everyone
What's our "strongest" deodorant? It's a trick question. There's no ONE formula that works for everyone. That's why we offer so many different methods of application and scents! We know that it's not about loading up a formula with a skin-irritating "active" ingredient and calling it good. We formulate holistically, thinking of what's friendly on skin first, then, knowing that everyone has a unique body chemistry, with different amino acids, bacteria, and fatty acids on the skin. That's why we offer our deodorant replacement guarantee! If the first one you try doesn't work, you can switch it out until you find "the one" for your body chemistry! Need help choosing? We'll be happy to help with a personalized recommendation!