Pit Putty Sticks
Pit Putty USDA Certified Organic Deodorant
New Label Design, Same Great Product! Pit Putty™️ since 2008.
Pit Putty is safe for all ages, smells great, and works even better! Pit Putty is our original formula that contains no artificial fragrances, fillers, binders, waxes, aluminums, parabens, or hidden ingredients. We formulate holistically with your skin and body chemistry in mind. We have the world's largest selection of USDA certified organic deodorants and guarantee that we have a formula that works for your body chemistry. The Pit Putty Sticks are best for wetness-absorption and for people prone to underarm rashes. We recommend them for light sweaters applied alone, or, for heavy sweaters, layered with our Pit Putty Creams.
Arrowroot powder absorbs sweat
Perfect for sensitive underarms
No aluminum
Vegan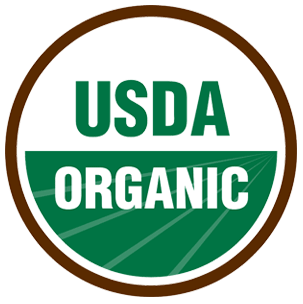 We have options WITH and WITHOUT baking soda, but all formulas are formulated to be skin safe. They go on powdery, silky, and smooth -- not gritty or harshly tugging on your skin or hair. Because they are so soft and silky, application should be gentle.
More than a Decade of Formulating Experience
We've been formulating deodorants since 2007 and have sold to tens of thousands of customers in that decade (plus) of business. We know what works on skin AND on odor. We've seen companies come and go. Sell out to multi-national corporations. Reformulate and start sneaking in artificial ingredients. We're still independently owned and owner-operated and dedicated to purity and the highest ingredient standards around. We're one of the few companies where you can actually contact the owner and get a personal email response. We're not about taking over the world, we just want to make safe products that we (and you) can feel good about.