Description
Totally New Deodorant!
Ingredients: organic arrowroot powder, organic sunflower oil, organic beeswax, organic vanilla extract, baking soda, organic peppermint essential oil, organic lavender essential oil.
Certification: USDA Certified Organic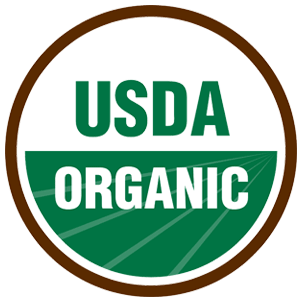 Benefits:
Convenient stick application
No crumbles, stays on skin
Gluten-free
GMO-free
Gentle on skin, tough on odor
No stearates, hydrogenated oils or other mystery ingredients
Comes with our deodorant guarantee!
Description:
We've done it! It's a totally new deodorant that goes on clean and smooth. It's like a cream in a stick! Formula applies silky-smooth and soft, not oily or wet. We loaded up the formula with tons of wetness-absorbing arrowroot powder, added organic sunflower oil for a gentle glide, and kept it solid with a touch of organic beeswax. A pinch of baking soda helps fight odors without irritating skin and organic essential oils give a pleasant scent and keep body odors at bay. It really is Pit Perfection!
An even blend of lavender, peppermint and creamy vanilla will keep you fresh and cool all day.
View All
Close
36 Reviews
Works all day, better than ever! Absolutely no crumbling, glides on, with NO WORRIES about sleeveless clothing! Scent reminds me of 'buttermints'. Exceptional product! Thank you, Steph!

This deodorant is amazing. Really works

This blend is AWESOME. It smells great, tingles a bit from the mint, and I think it masks most sweating (I am a big sweat ball). It sometimes doesn't go on super smooth but that is not a huge ordeal. I definitely prefer having the mint aspect to my deodorant now. I definitely think it works better for me than Native

Lovely Scent and IT WORKS

Once you know how to use them so they dont crumble it is a breeze!!! The Lavender Vanilla Mint is one of my favorite scents. Remember you can stop the trail of half used natural deodorants that dont work!!! You have found the one that does. I am so thankful to have found Bubble and Bee.

Better than other "Natural" deos I used

At first I was using Schmidts natural deodorant, and after 4 days it cause so much pain in my underarms, There were bumps scattered around/ infections. so I quickly threw it out. But I still wanted to stick with natural. So looking online I found this and I am happy, I love the smell and the mint cool feeling ha. Downside is that it goes on thick even when I tried to lightly put it on and leaves big white streaks on clothes. I just put clothes on first then apply but other than that its pit perfect

I don't even know what it's like to have BO anymore.

If I could give this a million stars I would. It's better than any deodrant I have ever used times 10. It's like it's impossible to stink with this. I don't think I could if I tried. Lasts through horse riding in 100+ degree weather, office sweats, excersizing and beyond. Plus, it goes on great, smells great and helps combat moisture.

It lasts all day! Smells great and easily applied!

Pit Perfect is ok, however, it does still flake some and the scent, Lavender Mint, is way too minty. Also, after using it for a few days, I have broke out from it, so will use it sparingly if at all. I still prefer the cream deodorant and get the best results from it. I also appreciate that it comes in the vanilla orange scent, which does not make me smell like mint all day.

I have been buying the deodorant creams for years but was excited to try this out! It works great and travels well.

This deodorant goes on nice and smooth and it smells AMAZING. As with most of the deodorants I've purchased from Bubble & Bee, it works just as well as ones that I used to buy at the store, but it is less irritating on my skin. I especially love this new smooth texture compared to the previous formulas.

I am not new to natural deodorants, but I am new to Bubble and Bee. I decided to give them a try due to their claim guaranteed to work. I am a torch brazer by trade and the shop can get up to 95 degrees in the summer so needless to say, this is where other natural deodorants have failed me-but not this one so far! It doesn't stop the sweat (I sweat standing still in my work conditions) but no smell other than the suttle hint of mint-which to me is refreshing

Works well, not as well as a previous product

I like that this doesn't crumble, and it works pretty well for the odor control but I had previously tried a different scent and I thought that previous scent worked better. If they could expand the scent offerings for this non-crumbly deodorant stick, I would definitely be sold!

I have used your products for almost 10 years now and I love them! I love The new pit perfect! No more crumbly deodorant, it goes on much smoother! Please do more scents in the pit perfect! I'm super sensitive to lemon and the mint so I'd love to see the other scents in this stick!

This works very well and love the smell. :)

I've tried a few organic deodorants and have struggled to find one that works. Their effectiveness at curbing sweat and smell has been limited. I haven't had either of those problems with this deodorant! The minty fresh smell lasts all day and keeps me dry. This will definitely be my new deodorant going forward.

I really like this deodorant. The fact that it comes on really easy No crumbling.. it scent is nice. But it made me sweat so much more than the ones that crumble. But it kept the BO away all day though. I'm wondering if the crumbling one and the pit perfect have the same ingredients. But overall the product is great. Want some of the same scents as the other deodorants. REPLY: Thanks so much for your comments, Samantha! The feeling of extra sweat might actually be from the mint making that cooling sensation on your skin. The Pit Putty is just coconut oil, arrowroot, baking soda and essential oils. The Pit Perfect is sunflower oil, arrowroot, beeswax, baking soda, and essential oils/extracts. :)
View All
Close